LambdaConcept designs custom electronic boards to address your specific use cases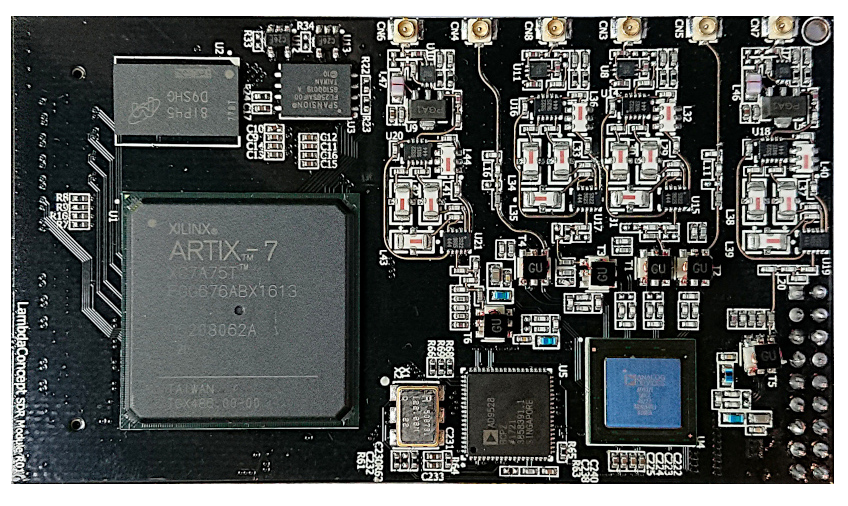 Depending on the need, we have successfully designed and produced hardware using the following components:
Microcontroller
FPGA
DDR RAM
Radio transceiver / DSP
Video transceiver
Wireless WiFi/Bluetooth/LORA
Micro SD
Sensors
GPS
USB3 SuperSpeed
PCIe Gen3 x16
SFP devices
Gigabit Ethernet
---
Some of our work
PCIe CPRI Kintex: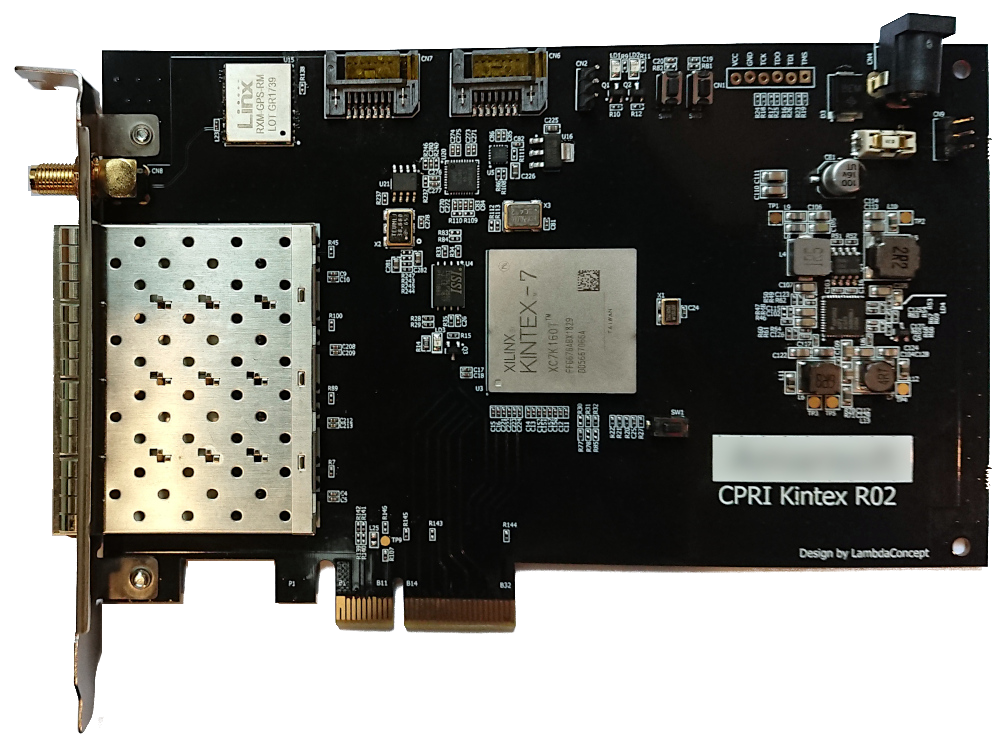 Xilinx Kintex-7 FPGA board featuring 4x 10Gbits/s SFP links, designed to carry CPRI radio signals over fiber optics. Accurate timings are provided with GPS signal. This equipment is currently used in live 4G LTE Radio Access Network environments.
PCIe SDI: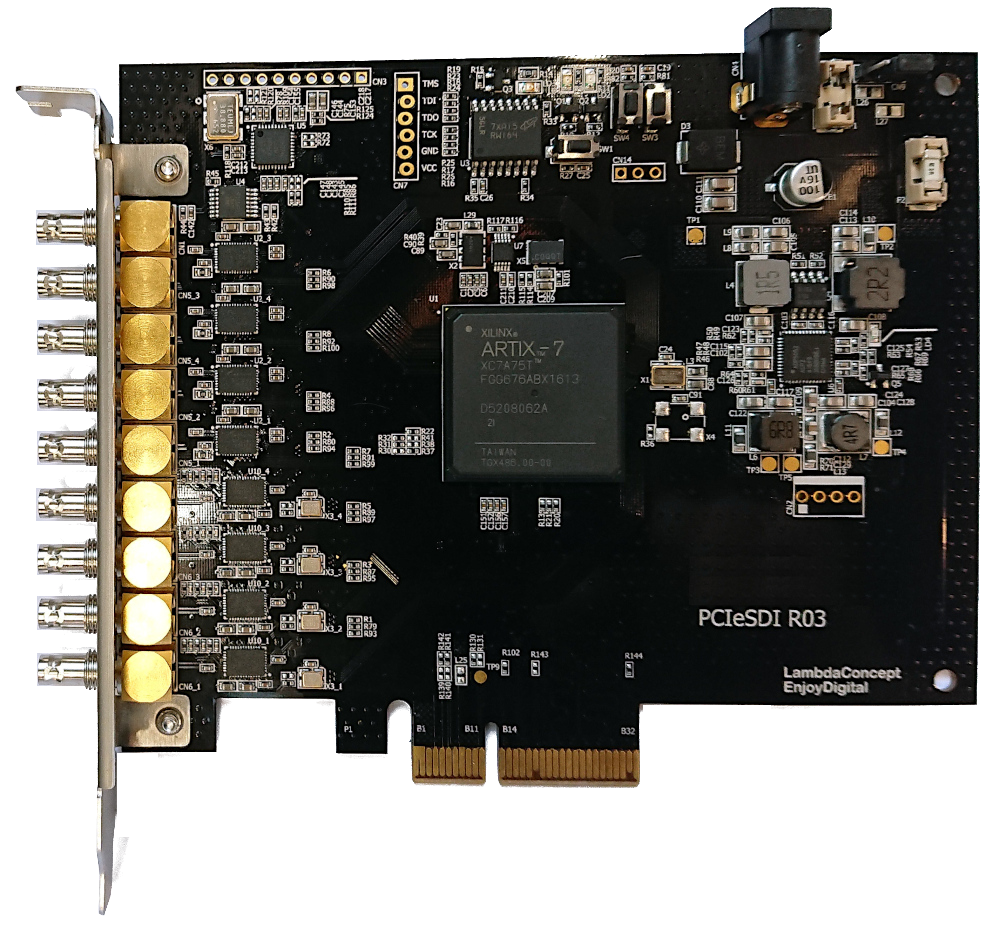 Xilinx Artix-7 FPGA board designed for high definition digital video broadcasting. It features 4xRX & 4xTX UHD-SDI video transceivers.
---
PCIe SDR: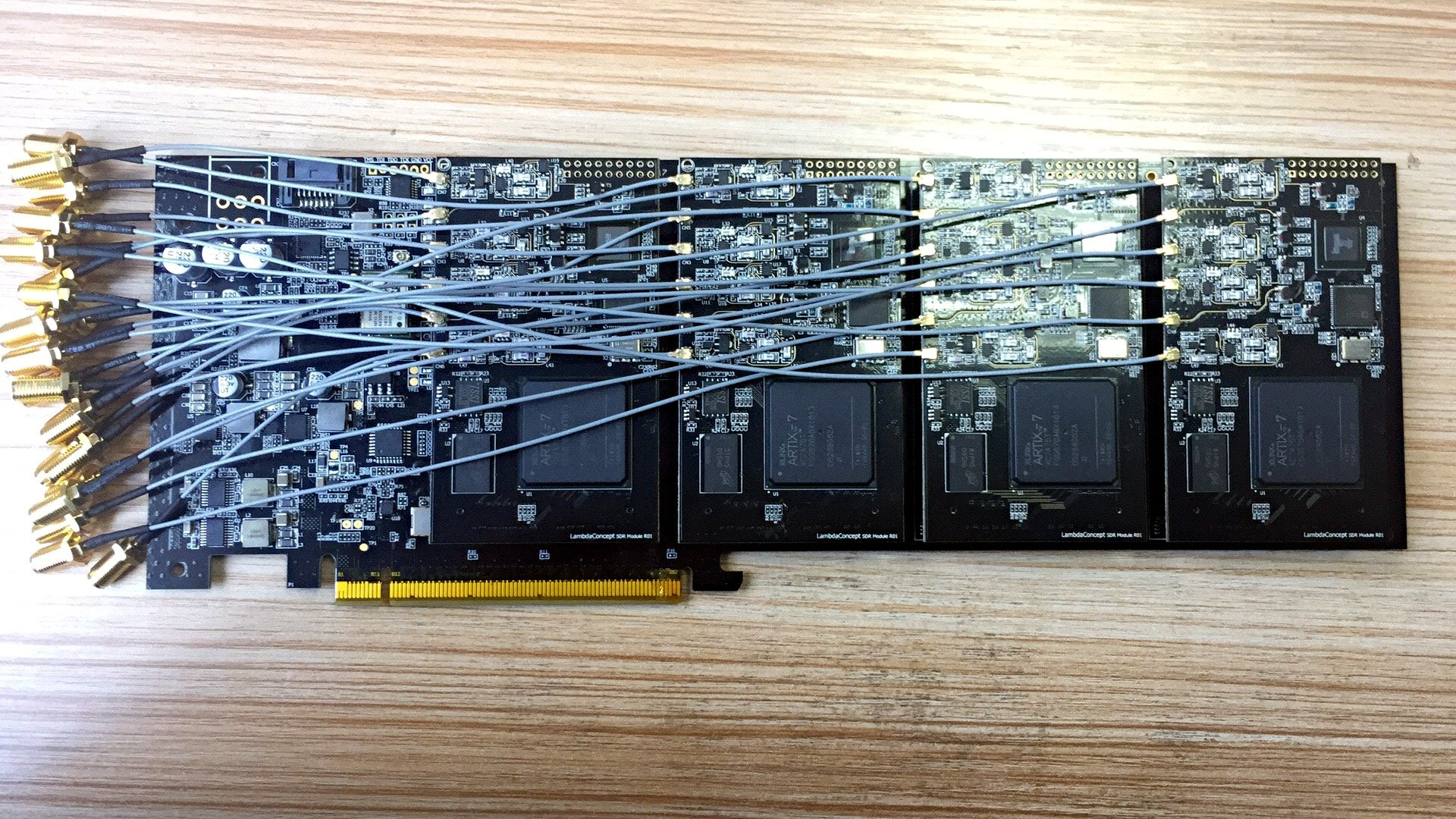 Software Defined Radio (SDR) backplane board equipped with 4 plugable modules interconnected with PCI Express. Each module features a Xilinx 7-Series FPGA, 256MB DDR RAM and a wideband RF transceiver with dual RX/TX channels. This makes a total of 8xRX, 8xTX, 8x observation channels.
---
PCIe CPRI: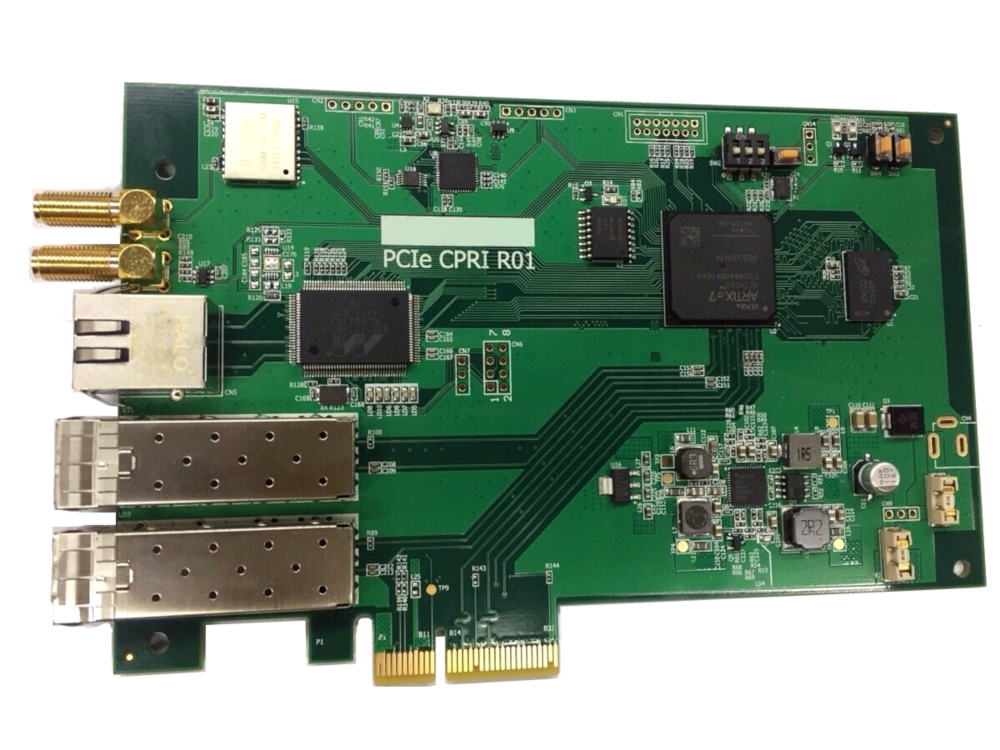 Previous version of PCIe CPRI designed with a Xilinx Artix-7 FPGA, featuring 2x 5Gbits/s SFP links for fiber optics and gigabit ethernet.
PCIe Screamer R02: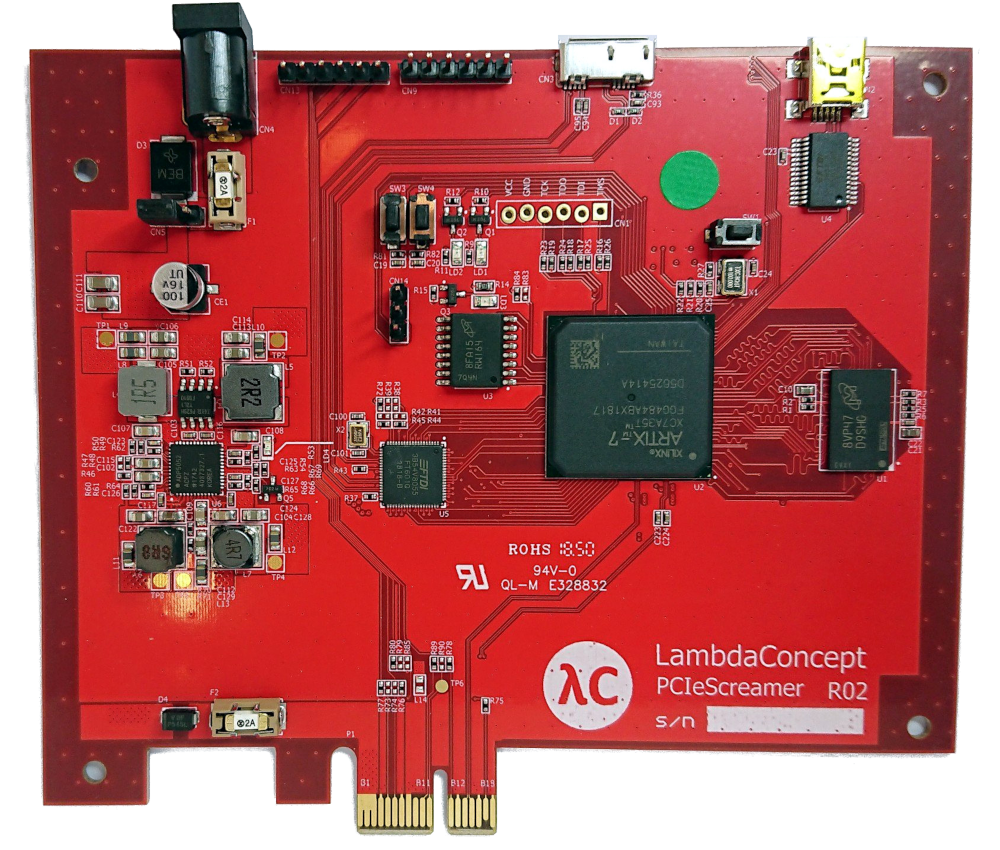 Revised version of our successful PCIe Screamer especially designed for DMA (Direct Memory Access) attacks over PCI Express. It features Xilinx 7 Series FPGA, FT601 FTDI USB 3.0, 256MB DDR3 DRAM and PCIe Gen2 x1.
---
NB-IOT Module:

Narrow Band LTE IOT module based on a ARM Cortex M7 and Lattice FPGA with NB Radio module.
USB2 Sniffer: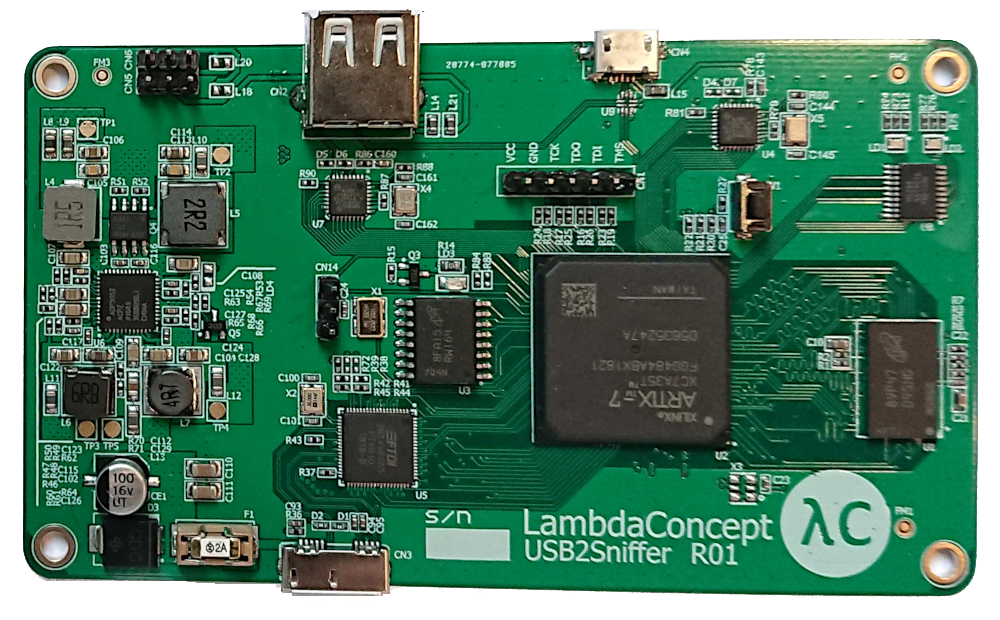 Xilinx Artix 7 FPGA based board designed for USB Sniffing, USB MitM or FaceDancer-like attacks. It features 2 High Speed USB ULPI, FT601 USB 3.0 w/ 5Gbps bandwidth, 256MB DDR3 RAM
---
Multi-FPGA backplane and modules: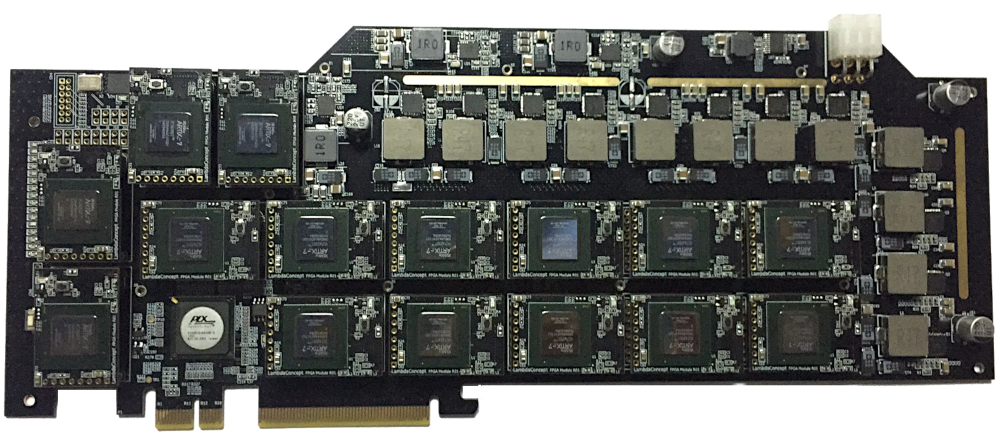 Up to 15 Xilinx Artix-7 XC7A200T on a single board! This board is specifically designed for cryptocurrency mining and password hashing.
The backplane board provides power, PCIe links and JTAG chaining to each independent FPGA module.
PCIe Farm: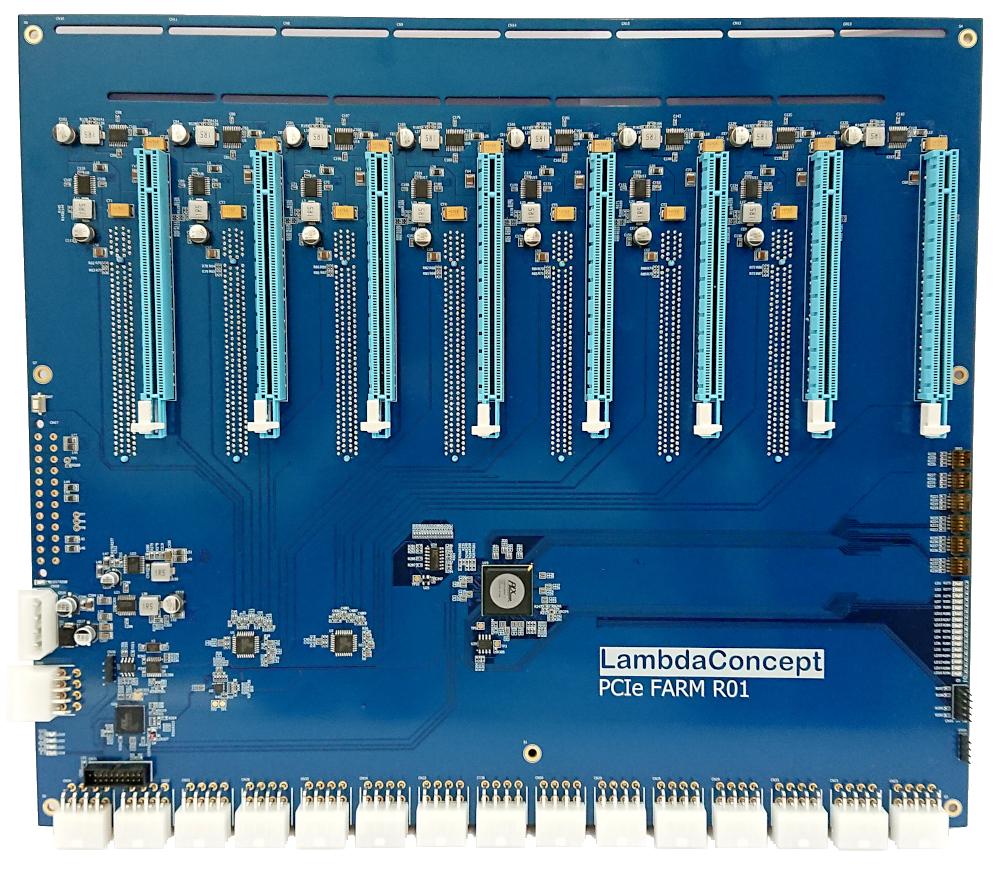 ---
Sapiens cable: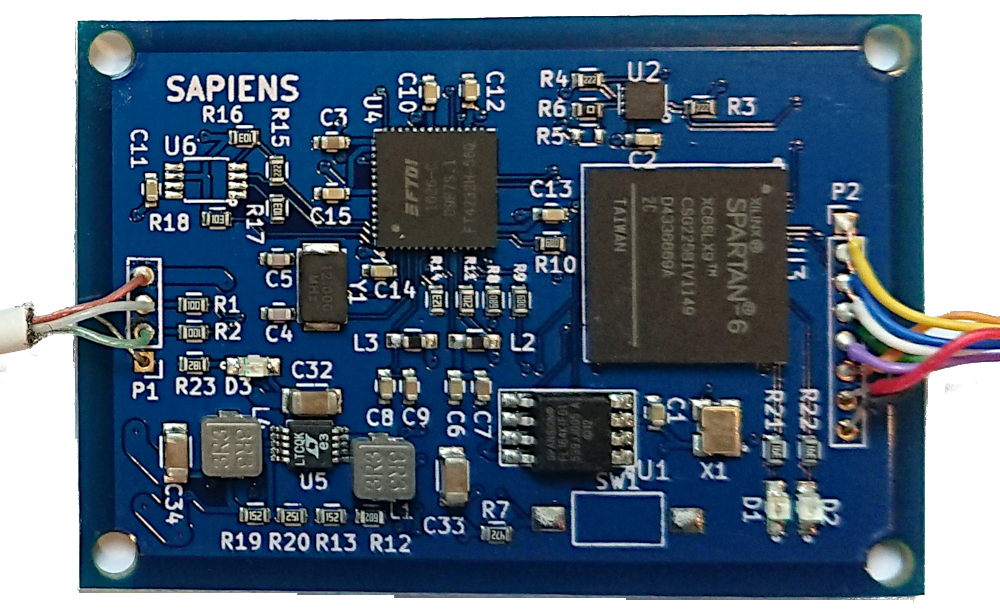 Spartan 6 FPGA based Apple Lightning cable.
---
Interested in building your next product with us?