LambdaConcept specializes in kernel drivers and low level development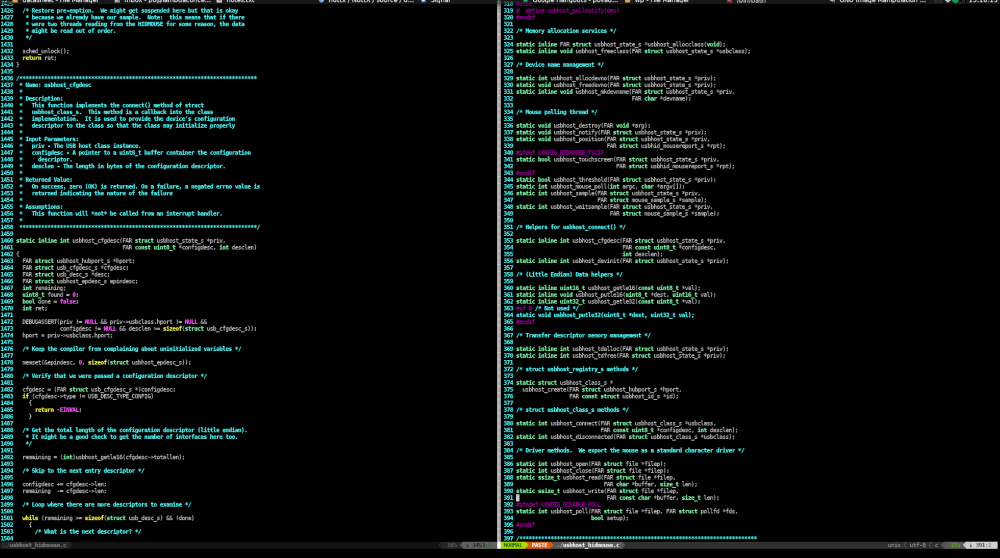 We mostly work under Linux or RTOS environments to implement drivers using state-of-the-art kernel APIs, and to support any hardware present in our designs.
Our team is well aware of the performance impact of driver code and puts a lot of effort into addressing theses issues efficiently.
Among others, we have successfully delivered drivers for:
PCIe Gen3
DMA (Direct Memory Access)
USB3 SuperSpeed
USB2 OTG HighSpeed
Wireless (WiFi / Bluetooth)
Authentication / Cryptoprocessors
Flash memories,
…
Any custom FPGA core
We also collaborate with the Open Source community and some of our work has been upstreamed in projects such as NuttX RTOS or the Linux kernel.
---
Some of our work
FTDI FT60x Linux Driver:
Linux driver port for FT60x chip, reverse engineering from the proprietary Windows driver and library.
Supports:
1 to 4 channels
Optional "Notification Message Feature"
Configuration change via ioctl
Performance: > 3.5 Gbits/s R/W
View FT60x Driver on Github
---
Need help with your kernel development?